Our Story
2001 is when we started our story, 18 years ago, we began helping clients across a wide variety of industries. We have helped them to save money and to operate more efficiently by tailoring tech solutions to their specific needs. Sometimes that has meant serving as a lead or an adjunct to an existing department, while other times it has meant taking on all of their tech needs and serving as their IT Department. In all instances, our role has transcended that of the typical help desk "Techie" by, instead, elevating people and relationships above the technology.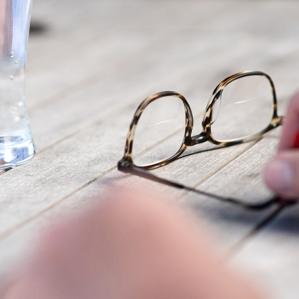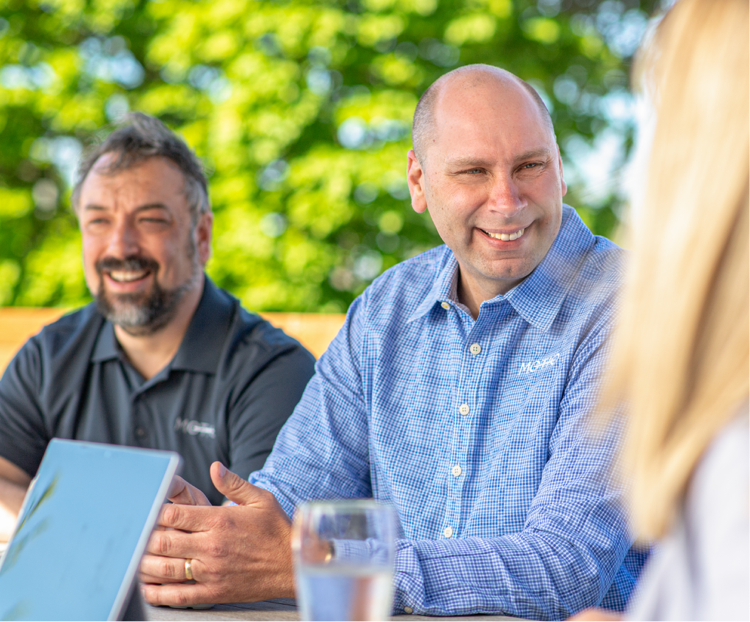 OUR LEADERS
We may be the pack leaders on paper, but we know that it's really our dynamic, hard-working team that makes things happen.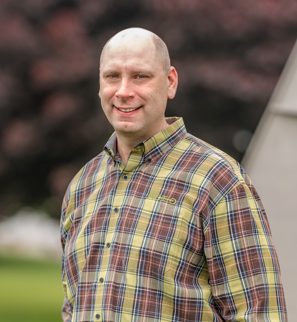 ERIC WOITESHEK
I.T. DIRECTOR
Eric is dedicated to figuring out how to work smarter, not harder. That means paying close attention to the details and taking the time to evaluate what's in front of him before trying to determine the right course of action. Because from Eric's perspective, there's nothing like that feeling of seeing a plan and solution come together for a customer. And while his daily thoughts at work can get consumed by things like customer IT performance, uptime, and security, he knows the value of taking a pause to fit in moments of fun.
When it comes to experiencing life, Eric agrees with George Bernard Shaw, "We don't stop playing because we grow old, we grow old because we stop playing."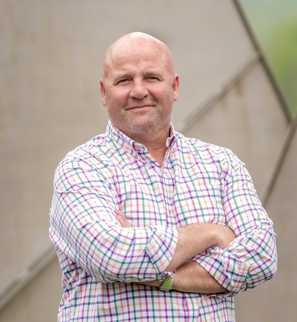 ROBERT GRIMES
PRINCIPAL
In his limited spare time, Robert really enjoys designing things like furniture and interiors and then taking on the construction himself. This love of architecting and building things has translated into a professional talent for mapping out a clear technology vision for customers. He revels in working with clients through a myriad of details and then developing a solid picture for them of their technology path moving forward.
Throughout his adult life, Robert has been guided by a quote from noted psychologist, Henry C. Link, "While one person hesitates because he feels inferior, another is busy making mistakes and becoming superior."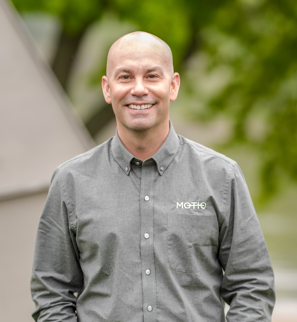 JASON COTTON
BUSINESS DIRECTOR
Jason has a passion for getting to know new customers and learning all about their businesses. He excels at solving unique technology challenges and gets energized by helping the Motio team operate more efficiently and effectively. Being in charge of operations, Jason feels compelled to inject as much fun at work as possible because there's no reason why a business can't be great at what it does and also have a great time doing it.
It's no wonder that his personal motto is "Work hard. Be a good Teammate. Have Fun!"
Step Into the Light
If you're that rare breed of IT expert slash people-person, we want you on our team. In return, we'll give you a fun, open, and dynamic culture where you'll be able to make a difference and never be bored.
Sound promising? Check out our open positions and email us below.
COUNT ME IN
SYSTEMS ADMINISTRATOR
The candidate must have a deep and broad knowledge of computer software, hardware and networks. S/He will be responsible for designing, organizing, modifying, and supporting our customer's technology infrastructure. 
WEB DEVELOPER
This role is responsible for the design, layout, and coding of websites according to client specifications. As the role takes into consideration user experience and function, a certain level of both graphic design and programming languages is necessary.