WE HELP YOU FOCUS ON WHAT MATTERS. LIKE GROWING YOUR BUSINESS.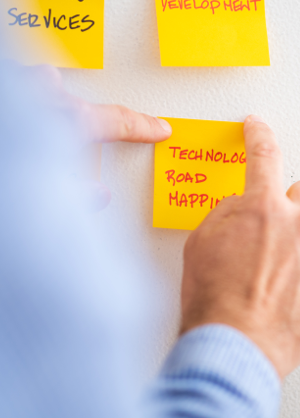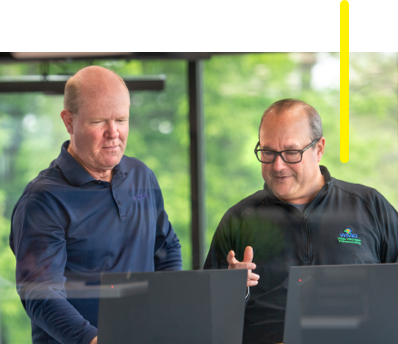 YOUR BUSINESS IS UNIQUE. SO ARE YOUR TECH NEEDS.
Chances are, Technology Infrastructure and Support is not your thing. Or maybe you would have started your own IT company. The fact is, you've got finite resources that are better spent on what you do best. We get it. Our managed services let you do exactly that—focus on your thing, your business, your passion.
A dedicated Motio point person will work onsite and by your side to understand your unique business strategies and goals, we will proactively monitor and solve your Technology issues based on your real needs. Sometimes this means discovering that the best solution is not technology-based. Imagine that!
Core Capabilities
Think of us as your technology Swiss Army knife, offering up digital dexterity.
MANAGED SERVICES
Server Administration
Workstation/PC Administration
Network Administration/Engineering
Email Administration
Proactive System Monitoring
Help Desk Support
Remote Support
Onsite Support
HOSTING SERVICES
Infrastructure Hosting
Co-location Services
Website Hosting
Email Hosting
CLOUD & SAAS SERVICES
Office 365
Cloud-based Antivirus
Cloud-based Back-up services
On-premises Antivirus
On-premises Back-up services
On-premises Microsoft applications
Web Tracking tools
BUSINESS CONTINUITY & SECURITY SERVICES
BUSINESS CONTINUITY & SECURITY SERVICES
Back-up (On-premises & Cloud)
Disaster Recovery
Virus Protection
Perimeter Security
DEVELOPMENT SERVICES
Web Development
Custom Solutions
SQL Server Administration
Content Management Systems
PROFESSIONAL SERVICES
One-off Projects
Technology Risk and Business Impact Assessment
vCIO – Technology Alignment with Strategic Business Goals