TAKING TECH SUPPORT TO A WHOLE NEW LEVEL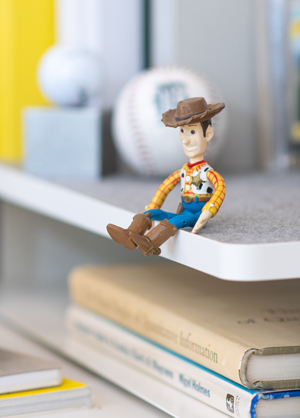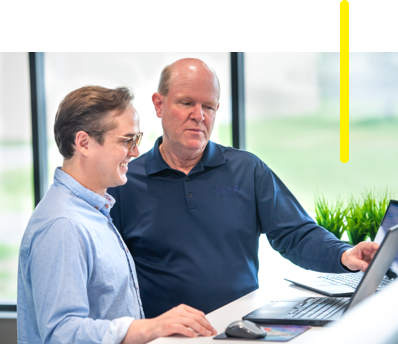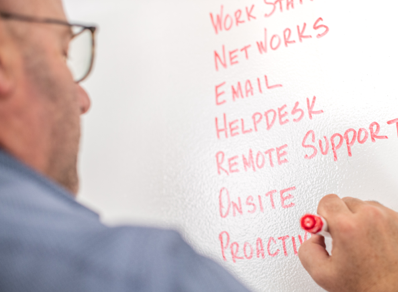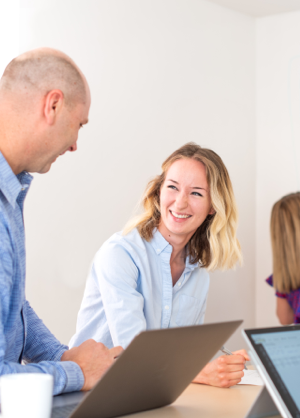 WE'VE GOT YOUR BACK
We're that Go-To Gal, that Right Hand Man that gets what you do and then helps you get it done. You see, we know the difference between just offering Tech Support and truly supporting your business. It's more than simply knowing a thing or two about computers, coding, and networks. We're here to provide IT strategies that save you money and improve results.
OK, MAY WE TELL YOU MORE
We're on your side.
And we mean that literally.
Unlike other IT service companies, we're not managing your IT from afar, behind a phone or computer. That's the expensive and reactive way of fixing things that are broken. We prefer to keep them from breaking and keep you working.
With Motio, you've got a strategic partner with you onsite regularly, learning about your business and getting to know your people's needs. It's these face-to-face interactions which allow us to monitor and address Technology issues proactively. Because even though we're obviously big fans of technology, we know the real value of people and relationships.
MEETING OF THE MINDS
You've heard the phrase, "Two heads are better than one." Multiply that even further, and you get an extensive collection of skills and knowledge to leverage. With our team of experts assisting you, you get access to a wide range of talents and expertise to drive better results.
GET TO KNOW US